سايكۆلۆجياى ميللەتى داگيركراو:
ترس وەك سەرچاوەى پاڵپشتيكردنى كورد لە هەڵبژاردەى ئێراق
كات بەيانیی ڕۆژێکی مانگى هەشتى ساڵى ١٩٧٣يە، لە يەكێك لە شەقامەكانى شارى ستۆكهۆڵمى سويد تاوانبارێكى ڕاكردوو دەچێتە نێو بانكى سڤێريێ كرێديتبانكێن. لە ژێر چاكەتەكەيەوە چەكێكى نيوە-ئۆتۆماتيكى شاردووەتەوە؛ كاتێك دەچێتە ژوورەوە چەكەكەى دەردەهێنێت، تەقە دەكات بە بنبانى بانكەكەدا و بە دەنگێكى بەرز هاوار دەكات "ئاهەنگەكە دەستى پێ كرد". دواى ئەوەى پياوێكى پۆليس بريندار دەكات، چوار لە كارمەندانى بانكەكە بە بارمتە دەگرێت. ئۆڵسن، كە ناوى تاوانبارەكەيە، داواى ٧٠٠ هەزار دۆلارى ئەمەريكى، ئۆتۆمبێلێك بۆ دەرچوون، و ڕزگاركردنى كلارك ئۆڵۆفسن كە بە تاوانى دزيكردن و بەشدارى لە كوشتنى ئەفسەرێكى پۆليسدا لە ساڵى ١٩٦٦دا دەستگير كرابوو، دەكات. دەسەڵاتدارانى سويد، بە چەند كاتژمێرێك سەرجەم داواكارييەكانيان جێبەجێ كرد؛ تەنانەت فۆرد مەستانگێكى شينى پڕ بەنزينيان بۆ هێنا، بەڵام ڕەتيان كردەوە ڕازى ببن بەوەى ئۆڵسن لەگەڵ بارمەتەكاندا شوێنەكە بەجێ بهێڵێت.
لەم كاتەدا، بارمتەكان، كە لە نێو گەنجينەى بانكەكەدا بوون، پەيوەندييەكى سەير و نامۆيان لەگەڵ تاوانبارەكاندا دروست كرد. كريستين ئێنمارك، يەكێك لە بارمتەكان، كاتێك دەلەرزى، ئۆڵسن چاكەتێكى دا بەسەر شانيدا، هەروەها، كاتێك خەونێكى ناخۆشى بينى بە دەنگێكى هێواش ئارامى كردەوە و يەكێك لە گوللەكانى خۆى وەك ديارى پێ دا. پتر لەمە، كاتێك يەكێكى تر لە بارمتەكان، بيرگيتا لەندباڵد نەيدەتوانى پەيوەندى بە خێزانەكەيەوە بكات، ئۆڵسن دڵى دەدايەوە و پێى دەوت "جارێكى ديكە هەوڵ بدەرەوە". لەمانەيش سەيرتر، كاتێك ئێليزابێس ئۆڵدرێن، ئاشكراى كرد كڵاوستەرۆفۆبيا(ترس لە شوێنى داخراو)ی هەیە ئۆڵسن يارمەتى دا كە بچێتە دەرەوەى گەنجينەكە و پياسە بكات. ساڵێك لە دواى ڕووداوەكە ئێليزابێس بە ڕۆژنامەى نيو يۆركەرى وت "بيرمە لەو كاتەدا بيرم دەكردەوە زۆر دڵى باشە مادام دەهێڵێت بچمە دەرەوە". سڤێن سافسترۆم، تاك پياوى بارمتە لە ڕووداوەكەدا وتى "كاتێك ئەوها ميهرەبانانە ڕەفتارى لەگەڵدا دەكردين وەك خودايەك تەماشامان دەكرد".
لە ڕۆژى دووەمدا، بارمتەكان بە ناوى خۆيانەوە تاوانبارەكانيان بانگ دەكرد و، واى لێ هات زياتر لە پۆليسەكان دەترسان وەك لەوان. كاتێك ئەفسەرێكى پۆليس ڕێگەى پێ درا بچێتە ژوورەوە بۆ دڵنيابوونەوە لە تەندروستیى بارمتەكان، بۆى دەركەوت لەگەڵيدا توندبوون، بەڵام لەگەڵ تاوانبارەكاندا زۆر هێمن بوون. تەنانەت ئێنماركى بارمتە، پەيوەندى بە سەرۆك وەزيرانى سويدەوە كرد تا داواى لێ بكات ڕێگەى بدات لەگەڵ تاوانبارەكاندا بڕوات، وتى "بە تەواوى متمانەم بە كلارك و ئۆڵسن هەيە. ئەوان هيچيان بەرانبەر نەكردووين! بە پێچەوانەوە زۆر باش بوون لەگەڵماندا. وەلێ ئەوەى لێى دەترسين ئەوەيە پۆليسەكان هێرش بكەن و ببنە هۆى مردنمان". ئەم هاسۆزييەى بارمتەمان بەرانبەر تاوانبارەكان هەر مايەوە تەنانەت ئەو كاتەشى هەڕەشەى ئازاردانيان لێ دەكردن. يەكێك لە بارمتەكان لە باسى ئەوەى كاتێك ئۆڵسن هەڕەشەى ئەوەى لێ كردووە گوللەيەك بنێ بە قاچييەوە، بيرى كردووەتەوە كە ئۆڵسن زۆر دڵى باشە چونكە تەنها تەقە لە قاچى دەكات. تەنانەت ئێنمارك هەوڵى دەدا هاوڕێكانى قايل بكات تا ڕازى ببن بەوەى تەقەيان لێ بكرێت.
لە كۆتاييدا، لە شەوى ٢٨ى مانگى هەشتدا و دواى زياتر لە ١٣٠ كاتژمێر، پۆليسەكان گازى فرمێسكڕێژيان ڕشتە نێو بانكەكەوە و بەم هۆيەوە تاوانبارەكان بڕياريان دا خۆيان ڕادەست بكەن. پۆليسەكان داوايان كرد سەرەتا بارمتەكان بێنە دەرەوە، وەلێ ڕەتيان كردەوە و تا كۆتايى تاوانبارەكانيان پاراست. لە نێو دەرگەى گەنجينەكەدا، بارمتە و تاوانبارەكان باوەشيان كرد بەيەكدا و يەكتريان ماچ دەكرد. تەنانەت كاتێك پۆليس تاوانبارەكانى دەستگير كرد، يەكێك لە بارمتەكان هاوارى كرد "ئازاريان مەدەن". كاتێكيش ئينمارك دەربردرايە دەرەوە، هاوارى كرد "كلارك جارێكى تر دەتبينمەوە". ئەم وابەستەبوونەى نائەقڵانييەى بارمتەكان بە تاوانبارەكان بووە مايەى سەرلێشێوانى هەموو لايەك؛ بە شێوەيەك كە پۆليس لێكۆڵينەوەيان لەوە كرد ئايا ئينمارك بەشدار بووە لە پيلانى دزيكردنەكەدا. كاتێك لە نەخۆشخانە دەچوونە دەرەوە، يەكێك لە بارمتەكان لە پزيشكە دەروونييەكەى پرسى، "ئەرێ من گرفتێكم هەيە؟ بۆچى ڕقم لێيان نييە؟". دوابەدواى ڕووداوەكە، بارمەتەكان چەندين جار سەردانى تاوانبارەكانيان لە زينداندا كرد!
لە دواى ئەم ڕووداوەوە چەمكى "كۆنيشانەى ستۆكهۆڵم" هاتە نێو زانستى دەروونزانييەوە. كۆنيشانەى ستۆكهۆڵم وا دەردەكەوێت كاردانەوەيەكى سۆزدارى خۆكارى نائاگا بێت لە بەرانبەر ئەزموونى قوربانيبووندا. ئەم حاڵەتە دەكرێت كاريگەرى بكاتە سەر هەردوو بارمتە و تاوانبار كە هەردووكيان دژ بە كەسانى دەرەوە يەك دەخات، وەلێ ئەم حاڵەتە زياتر لە كەسى قوربانيدا دەردەكەوێت. بەشێك لە تۆژەران پێيان وايە ئەم وابەستبوونە ئەرێنييە مێكانيزمێكى بەرگرييە بۆ پاراستنى ئيگۆ كاتێك لە ژێر فشارى دەروونيدايە. كەوايە كاتێك كەسێك دەكەوێتە نێو ڕووداوێكەوە و تێيدا ئەزموونى ترس و دڵەڕاوكێيەكى زۆر دەكات، لە هەمان كاتدا هيواى بە گەڕانەوە بۆ ژيانى ئاسايیى خۆى لەدەست دەدات، بۆيە دەروونى بە شێوەيەكى تا ئاستێك خۆكارانە، بوون هاوەڵى كەسى تاوانبار، كە كەسێكى بەهێزە، وەك ستراتيجييەك بۆ مانەوە بەكار دەهێنێت. گەر ڕووادوەكەى ستۆكهۆڵم تەماشا بكەين، دەبينين لايەنى دەروونى بارمتەكان بە شێوەيەكى لێهاتووە كە لە كاتێكدا ژيانيان لەلايەن كەسێكەوە كەوتووەتە مەترسييەوە، بەڵام هاوسۆزيان بۆى هەيە، و پێيان وايە كاتێك تاوانبارەكە توندوتيژييان بەرانبەر ناكات ئەوا دڵى باشە و ئەمە وەك ڕەفتارى ميهرەبانى تەماشا دەكەن. واتە كەسى تاوانبار چاكە لەگەڵ بارمەتەكاندا دەكات كاتێك ئازاريان نادات!
هۆكارەكانى پشت كۆنيشانەى ستۆكهۆڵمەوە زۆر و ئاڵۆزن و، ژمارەيەكى زۆر تيۆرى بۆ ڕوونكردنەوەى ئەم حاڵەتە پەرەيان پێ دراوە. وەلێ دەركەوتووە سێ فاكتەر گرينگن لە سەرهەڵدانى ئەم شێوازەى خۆگونجاندن لەگەڵ ئەزموونى زەبراويدا: يەكەم، ڕووداوەكە چەند ڕۆژێك يان زياتر بخايەنێت؛ دووەم، تاوانبارەكان لە پەيوەنديدا بن لەگەڵ بارمتەكاندا؛ سێيەم، تاوانبارەكان بە شێوەيەكى ميهرەبانانە ڕەفتار لەگەڵ بارمەتەكاندا بكەن و تا ئاستێك ئازاريان نەدەن. تێڕوانينى گشتى بۆ ئەم حاڵەتە ئەوەيە كە كەسى تاوانبار بە شێوەيەكى خراپ مامەڵە لەگەڵ قوربانييەكاندا دەكات ئەمەيش دەبێتە هۆى دروستبوونى ڕق، بەڵام كاتێك مامەڵەى تاوانبارەكان ميهرەبانانەيە ئەوا لە باتى ڕق، هاوسۆزى دروست دەبێت. دەروونزانانى پەرەسەندن پێيان وايە كۆنيشانەى ستۆكهۆڵم دەكرێت بگەڕێتەوە بۆ باوانە ڕاوكەر و كۆكەرەوەكانمان. ئەوان پێيان وايە، خەڵكى بە گشتى و ژنان بە تايبەتى لە كۆمەڵگە سەرەتايیيەكاندا زۆر جار ڕووبەڕووى گرفتى گيران لەلايەن خێڵێكى ترەوە بوونەتەوە. لەم بارودۆخانەدا، ژنان منداڵەكانيان كوژراوە و چەندين جار ئەزموونى ڕەوشى مەترسيداريان كردووە. هەر بۆيە بە دروستكردنى پەيوەندييەكى بەهێز لەگەڵ ئەو خێڵەدا كە ڕفاندوونى و خێزان و كەسوكارى كوشتوون، دڵنيابوونەتەوە لە مانەوەى خۆيان. لەبەر ئەوەى ئەم جۆرە ڕفاندنانە زۆر بوون لەو كاتەدا، دروستكردنى پەيوەندى لەگەڵ جەلاددا بووەتە يەكێك لە خاسييەتە خۆگونجێنەرەكانى مرۆڤ.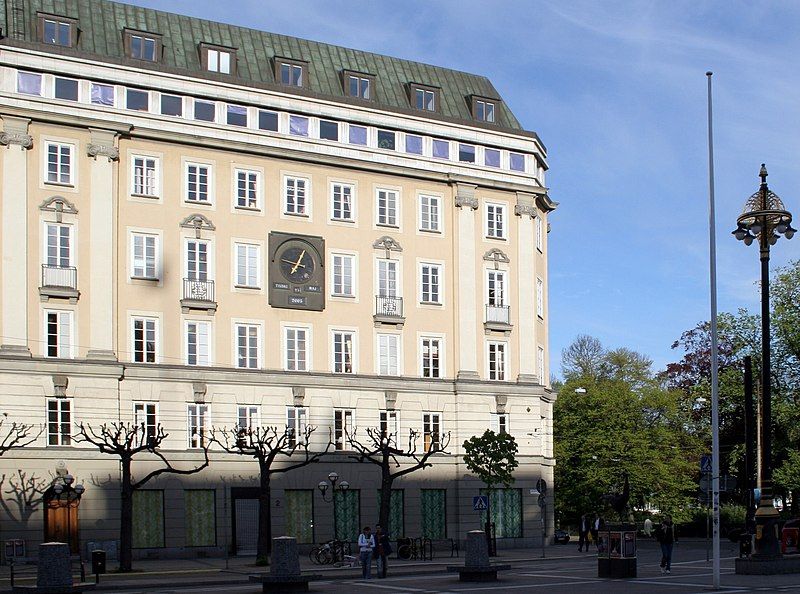 تا ئێستا، كۆنيشانەى ستۆكهۆڵممان وەك حاڵەتێك باس كردووە كە بەسەر كەسێك يان گرووپێكى بچووك لە خەڵكيدا دێت، بەڵام دەكرێت لەسەر ئاستى كۆمەڵگەشەدا دەربكەوێت، كە وەك كۆنيشانەى ستۆكهۆڵمى كۆمەڵگەيى ئاماژەى بۆ دەكرێت. بە دياريكراوى لە كاتى بارودۆحى نەخوازراو و فشارى سياسيدا، بەشێكى زۆرى كۆمەڵگە يان تەنانەت نەتەوە دەكرێت ئەزموونى كۆنيشانەى ستۆكهۆڵم بكەن. مێژوو لەم ڕووداوانەى بە شێوەيەكى بەرچاو تێدايە، بە تايبەت كاتێك نەتەوەيەكى بەهێز هێرش دەكاتە سەر نەتەوەيەكى لاوازتر لە خۆى و داگيرى دەكات. بۆ نموونە، لەگەڵ كەوتنى فەڕەنسادا، لە پاش هێرشى ئەڵمانياى نازى، لە بەشێكى بەرچاوى لە فەڕەنسييەكاندا هەڵوێستى دڵسۆزى بۆ دوژمن بەدى دەكرا. لە دەركەوتەى ئەمەدا، بەشێك لە فەڕەنسييەكان يارمەتى هەوڵەكانى نازييەكانيان دەدا بۆ دەستگيركردن جووەكان و فەڕەنسييە نيشتيمانپەروەرەكان. ئەم دۆخە لە نێو بەشێكى بەرچاو لەو وڵاتانەيشدا تێبينيى دەكرا كە لەلايەن يەكێتیى سۆڤيیەتەوە داگير كرابوون. بە تايبەت لە كاتى جەنگى سارددا، خەڵكى ئەو وڵاتانە ئاڵوگۆڕى بازرگانى و مامەڵەيان لەگەڵ داگيركارەكانياندا دەكرد، بە ئاستێك كە وڵاتانى خۆرهەڵاتى ئەوروپا ڕۆلێكى گەورەيان لە پاراستنى يەكێتیى سۆڤيیەتدا هەبوو.
هەر لەم ڕووەوە، لە ساڵى ١٩٥٦دا، ڕێكەوتننامەى وارساو واژوو كرا، كە بە گوێرەى مەرجەكانى وڵاتانى خۆرهەڵاتى ئەوروپا، سوپاى يەكييەتى سۆڤييەتيان بانگهێشت كرد تا وڵاتەكانياندا جێگير ببن و لە هەڕەشەى وڵاتانى خۆرئاوا بيانپارێزن. ئەم وڵاتە داگيركراوانە نەك تەنها سوپاى سۆڤييەتان بانگ كرد، بەڵكوو سوپاى وڵاتەكانى خۆشيان خستە خزمەتى يەكێتیى سۆڤييەتەوە بە مەبەستى پاڵپشتيكردنى لە چالاكييە سەربازييەكانيدا. نموونەيەكى ديكە لە ساڵى ١٨٤٦ ڕووي دا كاتێك جەنەڕاڵ پاتريك كڵێبێرن و هاونيشتيمانييە ئيرلەندييەكانى بۆيان دەركەوت كاتێك شكست دەهێنيت و ڕووبەڕووى مردن لە برسان دەبيتەوە، تاكە ڕێگەى ڕزگاريت بريتييە لە خزمەتكردن لە سوپاى دوژمندا. ئەمەيش يەكێكە لەو تاكتيكانەى وڵاتى داگيركار بەكارى دەهێنن بۆ دروستكردنى هێزى بيانى بۆ دەوڵەتەكەيان. لە مێژووى كورديشدا، بێگومان فەورى مێشكمان بۆ ئەو كەسانە دەچێت كە جاشايەتى دەكەن. لە باشوورى كوردستان، هێزەكانى جاش ڕۆڵێكى ناشيرين و بەرچاويان هەبوو لە زيان گەياندن بە هێزەكانى پێشمەرگەدا. هەروەها، لە خۆرهەڵاتى كوردستاندا، حوكوومەتى ئێران گرووپەكانى بەسيجى دروست كردووە كە جاشايەتى بەسەر خەڵكەوە دەكەن. تەنانەت لە باشوورى كوردستانيشدا، هەتا ئێستاكەيش بەشێك لە حيزبە ئيسلامييەكان پاڵپشتى دارايى لە حوكوومەتى ئێران وەردەگرن. ئەمەيش لە بەڵگە و دۆكومێنتەكاندا بە ڕوونى ديارە كە چۆن سيخوڕييان بەسەر پێشمەرگەكانى ديموكرات و كۆمەڵەوە كردووە.
كەوايە دەتوانين بڵێين پاساودۆزينەوە و ڕەوايەتيدان بە دروستكردنى پەيوەندى لەگەڵ داگيركاردا و يارمەتيدانيان فۆڕمى كۆمەڵگەيى كۆنيشانەى ستۆكهۆڵمە. بێگومان، لايەنى تاوانبار، وەك چۆن لە ڕووداوەكەى سويددا بينيمان پەنا دەباتە بەر چەند جۆرە تەكنيكێك بۆ گاريگەرى خستنە سەر هەستوسۆزى كەسى قوربانى كە لە بارودۆخێكى هەستيار و ناجێگيردايە. كەسى تاوانبار ڕەوشى دەروونى كەسى قوربانى دەقۆزێتەوە و لە ڕێگەى هاوسۆزى درۆينەوە خۆى وەك فريادڕەس نيشان دەدات. بە هەمان شێوەيە لەسەر ئاستى كۆمەڵگەيش، هێزە داگيركارەكان پەنا دەبەنە بە ڕێگەى جياواز تا وە لە خەڵكى داگيركراو بكەن ئەوان وەك لايەنێكى باش ببينن. يەكێك لەم ڕێگەيانە پيشاندانى ڕێزى درۆينەيە بۆ كاريگەريدانان لەسەر جەمارەى داگيركراو، لە كاتێكدا ئامانجى ئەم ڕێزە درۆينە كپكردنى جووڵەى بەرهەڵستكارانەيە و بە مەبەستى دڵنيابوونەوە لە دەسەڵات پيشان دەدرێت، نەك ئەوەى ڕێزێكى ڕاستەقينە بوونى هەبێت. بۆ نموونە، يەكێتیى سۆڤييەت، ڕێكەوتننامەى وارساوى بە ناوى پايتەختى پۆڵەنداوە ناو نا، لە كاتێكدا مێژووى ڕوسيا و پۆڵەندا لێوانلێوە لە ناكۆكى و جەنگ؛ لە نێوان ساڵانى ١٥٥٨ بۆ ١٩٣٩ بە لايەنى كەمەوە ١٤ جار جەنگ لە نێوان ئەم دوو وڵاتەدا ڕووى داوە. هەر بۆيە جێى سەرسوڕمانە كە پۆڵەندا ببێتە شوێنى دەسەڵاتى دوژمنە مێژينەييەكەى. وەلێ دەسەڵاتدارانى سۆڤييەت زۆر باش دەيانزانى چۆن ڕووپامايى(موجامەلە)ى درۆينە بەكار بهێنن بۆ دڵنيابوونەوە لە دڵسۆزى ئەو جەماوەرانەى داگيريان كردبوون. بەڵام وەك چۆن فەڕەنسا، و پۆڵەندا و وڵاتانى خۆرهەڵاتى ئەوروپا بۆيان دەركەوت جەماوەرى شكستخواردوو ئەم شتانە دەكات كە پێويستن بۆ باوەشكردنەوە بۆ دەسەڵاتى داگيركار. شتانێك كە ئامانج لێيان ڕەوايەتيدانە بەو پەيوندييەى لەگەڵ داگيركاردا دروستى دەكەن؛ تێيدا هەوڵ دەدەن ئازارچەشتنەكانى ئێستا و ڕابردوو بە دەستى داگيركار لە خۆيان بشارنەوە.
پێم وايە ئەوەى تا ئێستا خوێندووتەتەوە لەم بابەتەدان وەڵامى زۆرێك لە پرسيارەكانتى دابێتەوە كە دەكرێت لە كاتى خوێندنەوەى ناونيشانى بابەتەكەدا بۆت دروست بووبێت. تەنها لە شوێنى لايەنەكانى نێو نموونەكان، ئێراق وەك داگيركار و جەماوەرى باشوورى كوردستان وەك قوربانى دابنێ؛ بۆت دەردەكەوێت ئەوەى ڕوودەدات بە نزيكەيى هەمان شتە ياخود فۆڕمێكى تا ڕادەيەك جياوازى هەمان شتە. نەك تەنها پاڵپشتيكردنى هەڵبژاردەى ئێراق، بەڵكوو ئەمە دەكرێت درێژ بكرێتەوە بۆ چەندين بابەتى ديكەيش، وەك خۆزگەخواستن بە گەڕانەوەى دەسەڵاتى حوكوومەتى فاشيستى بەعس، پاڵپشتيكردنى سەدام، بينينى حوكوومەتى ئێراق وەك فريادڕەس، هتد.، هەموو ئەمانە دەبێت چى بن لە كۆنيشانەى ستۆكهۆڵم زياتر. خەڵكى باشوورى كوردستان بەردەوام ئازاى چەشتووە بە دەستى حوكوومەتەكانى ئێراق؛ بە دياريكراوى ڕژێمى بەعس چى بەرانبەر خەڵكى ئێمە نەكرد؟ چەند كەس كوژرا، چەند كەس زيندانى كرا، چەند ژن و منداڵ زيندەبەچاڵكران، چەند كەس ئەشكەنجە درا، چەند كەس بە چەكى كيميايى گيانى لەدەست دا. كەچى سەرەڕاى هەموو ئەمانە، ئێستاكەيش پێم وايە بەهەڵەدا نەچووم گەر بڵێم ئەو كەسانەى هاوسۆزيان بۆ سەدام هەيە زياتر لەوانەى كە ڕقيان بۆى هەيە. ئەگەر خۆبەدەستەوەدانى دەروونى نەبێت، چى وا لە كەسێك دەكات بە هەڵبژاردەى دوژمنەكەى بڵێت هەڵبژاردەى نيشتمان! كە بە ڕاى من نازەندكردنى ئێراق بە نيشتمان لە جاشايەتى زياتر نييە!
بێگومان، وەك نموونەكانى پێشتر باسمان لێوە كرد، جەمارەى داگيركراو هەوڵ دەدات پاساو بهێنێتەوە بۆ ئەم حاڵەتە، لێرەدا يەكێك لە پاساوەكان ئەوەبوو كە خەڵكى دەيانوت ياريزانى كوردى تێدايە، بێ ئاگا لەوەى ئەو ياريزانانە فۆڕمێكى زۆر توندترى كۆنيشانەى ستۆكهۆڵميان تێدايە! پاساوهێنانەوەيەكى تر بۆ ئەم بابەتە لە ڕێگەى شكستى حوكومڕانى كوردييەوە لە باشوور دەگرێت. پێم خۆشە ئەوە ڕوون بێت ئەم نووسينە بە هيچ جۆرێك ڕەوايەتيدان نييە بەوەى كە لە باشوورى كوردستان دەگوزەرێت. ئاشكرايە هەرێمەكەمان چەندين قەيڕانى قووڵى سياسى، ئابوورى، و كۆمەڵايەتى هەيە؛ بارودۆخەكە بە جۆرێك خراپ بووە كە سيستەمە جياوازەكانى كۆمەڵگەى ئێمە، گەر كەسى حيزبى بەڕێوەيان ببيات يان ناحيزبى، لە زۆربەى حاڵتەكاندا بە شێوەيەك گەندەڵ دەبن كە پاداشتى درۆ و نەزانى زياتر دەكەن وەك لە ڕاستگۆيى و زانين. ئەمە شتێكە لاى هەموومان ئاشكرايە، و مرۆڤى هۆشيار دەبێت ڕەخنەى لێى هەبێت! بێگومان پاش ئەوەى ئەو شتانەى كە داواى دەكات لە خۆيدا جێبەجێى كرد؛ بۆ نموونە گەر داوا دەكات گەندەڵى نەمێنێت، ئەوا دەبێت كە خۆى چووە فەرمانگەيەكى حوكومى، واستە نەكات بۆ ڕاييكردنى كارەكەى لەسەر حسابى خەڵكى تر. بەهەرحاڵ، بينينى حوكوومەتێك لە وڵاتێكى دواكەتوويى وەك ئێراقدا بە فريادڕەس هيچ جۆرە لۆجيكێك قبوڵى ناكات. وڵاتێك خۆى ئێستاكەيش هێزە مەزهەبييەكان بەڕێوەى ببەن، لە كاتێكدا خۆيان پياوى وڵاتانى ترن دەبێت جێگەى چى ئومێدێك بێت بۆ ئێمە! ئەم جۆرە پاساوانە بەرگەى شيكردنەوەى لۆجيكى ناگرن؛ وەك چۆن ڕەفتار و ڕوونكردنەوە بارمەتەكانى بانكەكەى سويد زۆر نائەقڵانى بوو، پاڵپشتيكردنى هەڵبژاردەى ئێراقيش بە هەمان شێوەيە و لە دۆخێكى دەروونييەوە سەرچاوە دەگرێت.
بۆيە بەو ئاكامگيرييە دەگەين كە ترس سەرچاوەى ئەو پاڵپشتييە كە بۆ هەڵبژاردەى ئێراق هەيە! وەك چۆن ترس واى كرد بارمتەكان هاوسۆزييان بۆ تاوانبارەكان هەبێت، واش دەكات بەشێك لە كوردى باشوور بۆ بردنەوەى ئێراق بێنە سەر شەقام! ستراتيجيەتێكە بۆ مانەوە و لە ترس لە نەمانەوە سەرچاوە دەگرێت. گرينگە بزانين، كاتێك سيستەمى تايبەت بە ترس (سيستەمى سيمپەساوى) چالاك دەبێت لە كاتى ڕووداوێكى مەترسيداردا، كاردانەوەى كەسەكە بە جۆرێكە كە لەم دۆخەدايە دايك كۆرپەكەى خۆى لەبير دەكات، بۆيە گەر ئەمە ڕوو بدات ڕەفتارەكانى ديكە چاوەڕوانكراون!
سەرچاوەكان:
Kennedy, W. D. (February 12, 2018). The South's Stockholm Syndrome.
Harnischmacher, R., &Müther, J. (1987). Das Stockholm-Syndrom. ZurpsychischenReaktion von Geiseln und Geiselnehmern [The Stockholm syndrome. On the psychological reaction of hostages and hostage-takers]. Archiv fur Kriminologie, 180(1-2), 1–12.
Klein, C. (April 9, 2019). Stockholm Syndrome: The True Story of Hostages Loyal to Their Captor.
Nair, M. S. (2015). Stockholm syndrome -A self-delusive survival strategy. International Journal of Advanced Research. 3 (11); 285 – 388.